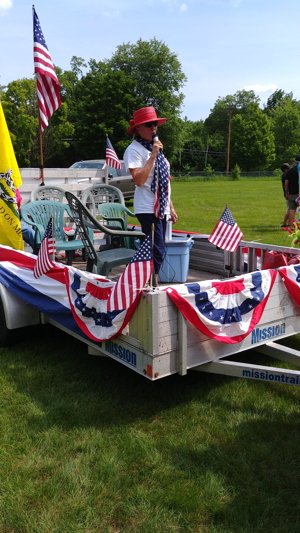 2021 MEETING SCHEDULE
Mount Washington Valley Republican Committee
Meeting September 20, 2021
Our next meeting is going to be held on September 20th @ the Lobster Trap starting at 5:30 for dinner and a 6:30 meeting start. Our guest speakers with be Senator Jeb Bradley and Executive Councilor Joe Kenney. This should be very interesting and we hope to see everyone there at the The Lobster Trap.
5:30 PM – Dinner Starts
6:30 PM – Meeting Opens
—
SEPTEMBER 11, 2021
Saturday September 11th marks the 20th Anniversary of the day that changed the United States forever. American Flight 11 crashed into the World Trade Center North Tower, followed shortly thereafter by United Flight 175 crashing into the World Trade Center South Tower. American Flight 77 crashed into the Pentagon and United Flight 93 crashed in Pennsylvania. It was a horrible day.
A Memorial Service will be held to commemorate all of the victims of 9/11 begining at 8:30 AM in Schouler Park in North Conway. The ceremony will begin at 8:46 AM the time when Flight 11 crashed into the North Tower. There will be reflections, honoring of the victims: civilians, police, firefighters, EMTs and military. We can never forget the sacrifice of these Americans. Please join with us in commemorating the 20th Anniversary of 9/11.
—
GENERAL INFORMATION
We meet on the 3rd Monday of each month at the Lobster Trap in North Conway at 5:30 PM for dinner/social hour, with the meeting to follow at 6:30 PM.
Click for Directions to Lobster Trap, 2840 West Side Rd, North Conway, NH 03860
—
OTHER EVENTS